Required React Native Developer
The candidate should have a high degree of energy, commitment, initiative and enthusiasm along with a thirst for knowledge. The ability to organize, prioritize and meet deadlines is essential as is the ability to effectively communicate with customers and existing team members. The candidate needs to be excited about working for a Startup.
Build pixel-perfect, buttery smooth UIs across both mobile platforms.
Leverage native APIs for deep integrations with both platforms.
Must have knowledge about PHP, Laravel, and WordPress.
Reach out to the open-source community to encourage and help implement mission-critical software fixes—React Native moves fast and often breaks things.
Maintain code and write automated tests to ensure the product is of the highest quality.
Transition existing React web apps to React Native.
Diagnose and fix bugs and performance bottlenecks for performance that feels native.
Weekly reporting to the CEO.
Requirements
Master or Bachelor Degree in the relevant field
Relevant experience of 4-5 years as a React-Native Developer
Experienced candidates are preferred to apply
Excellent technical skills are vital
Salary package for this position is (100K to 145k)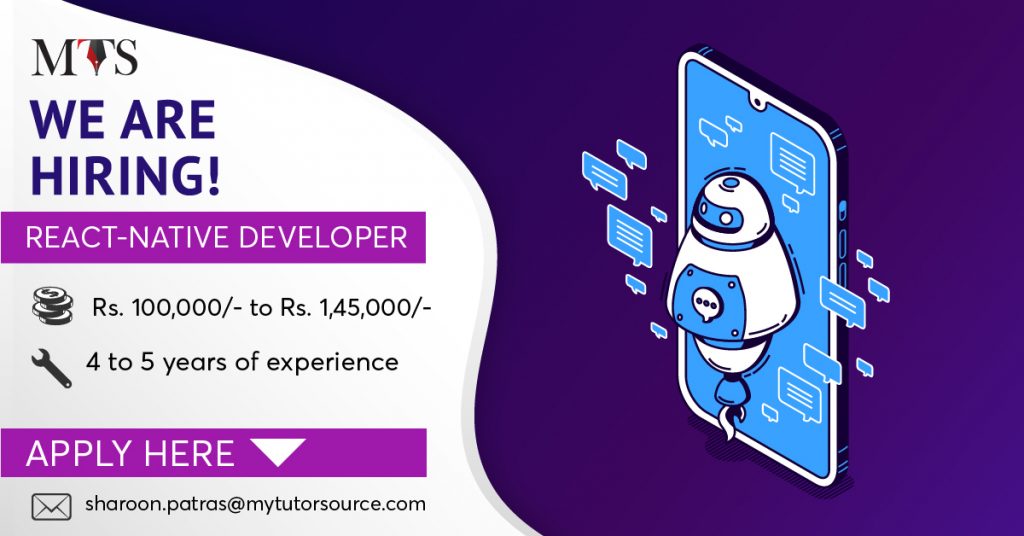 Hits: 8