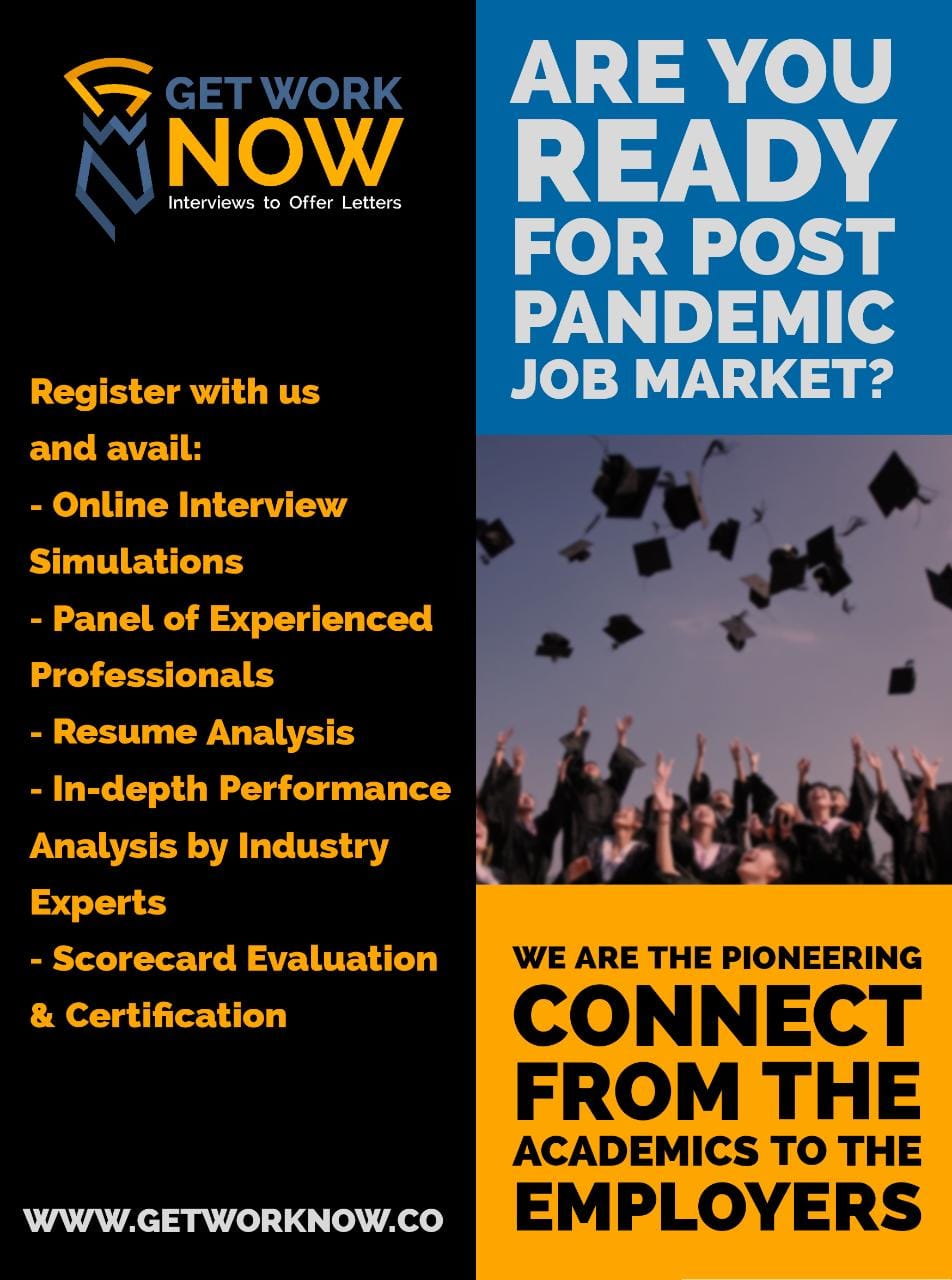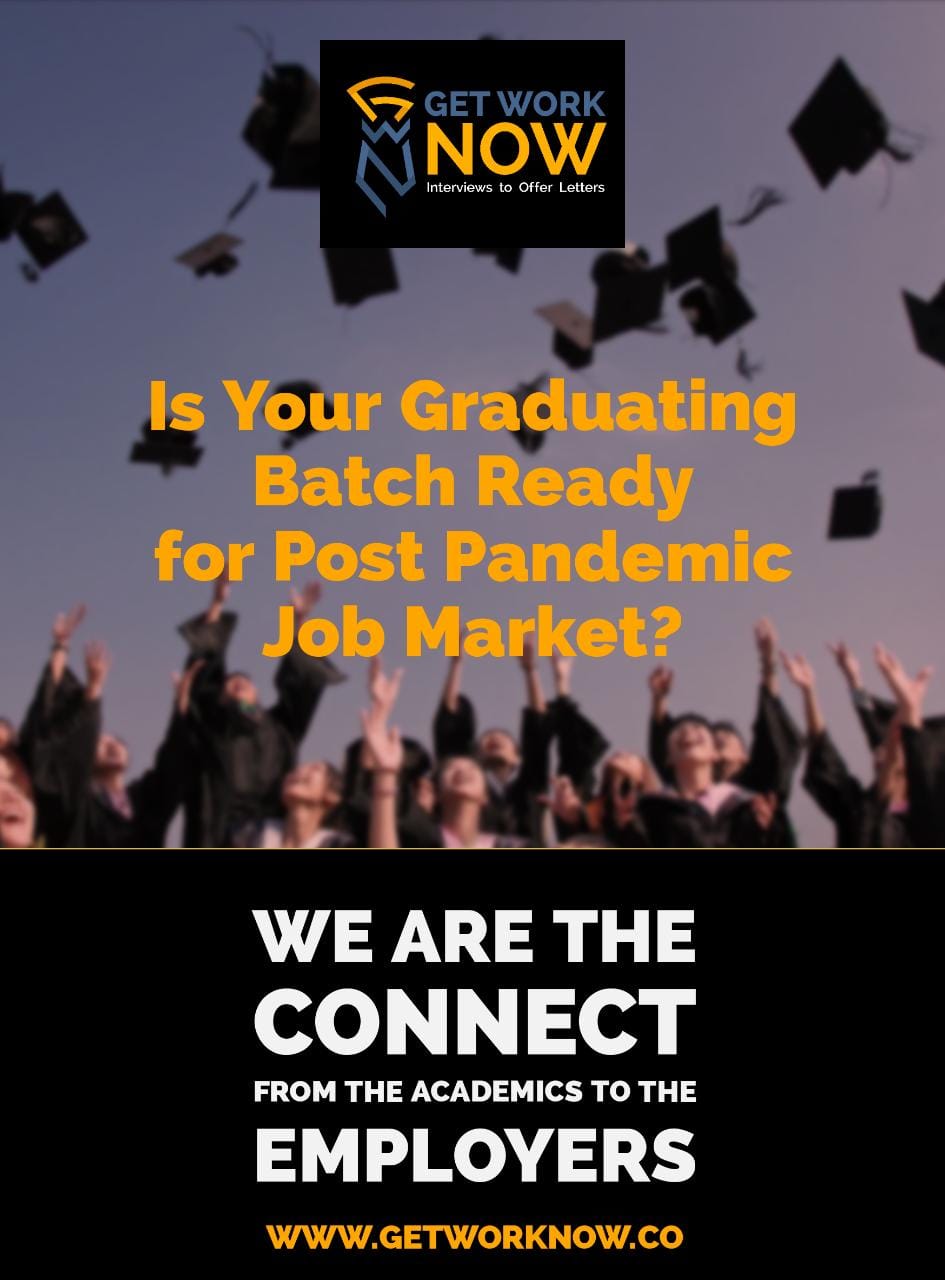 GWN is an End-to-End Human Capital Solutions provider aiming to supply
quality human resource to companies and take all the HR processes and
place them under scrutiny.
Get Work Now also offers Universities a platform to train their
prospective graduates and students to enter the job market prepared for
the interviews. With the overwhelming study pressure, learners often
fall short of skills that they never knew until they take a seat at the
'Interview hot-seat'. GWN takes batches on board for Mock Interview
Simulations, as per their interest of Job placements and shares feedback
to improve upon. This way candidates stand a better chance at securing
jobs, thereby incrementing the employment probability of candidates
graduating from the Institution.
We are also interested in providing:
1.Internship opportunities to your on-going batches,
2.Management Trainee Officer Programme to your fresh graduates and
alumni,
3.Job Referrals fresh graduates and alumni
Website | www.getworknow.co
E-Mail | [email protected]
Hits: 33