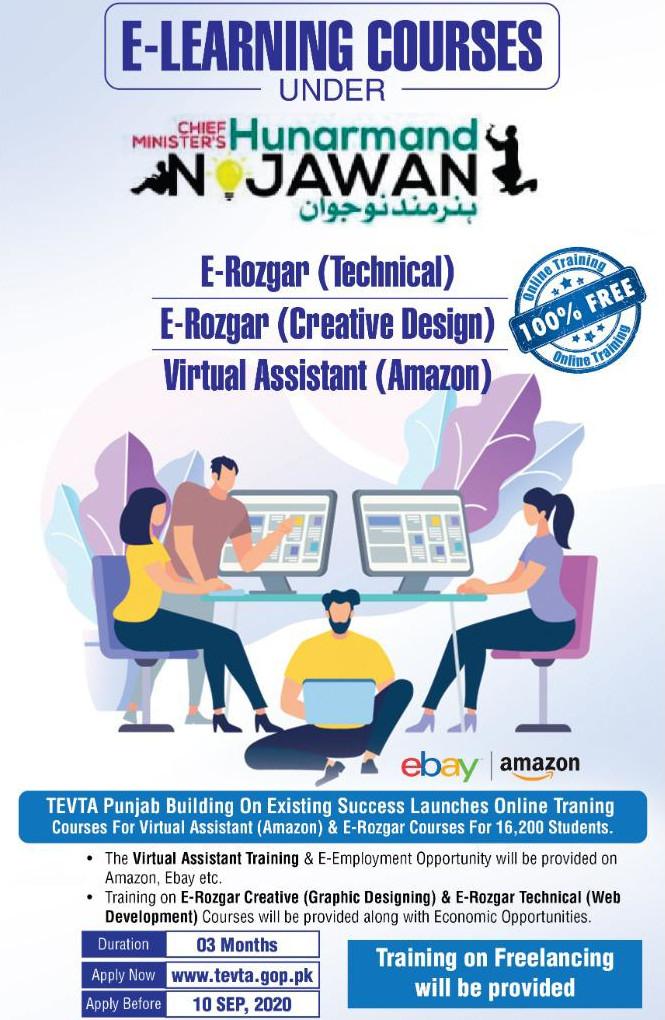 Under the leadership of Chairperson TEVTA, the Largest Skill Training Provider of Pakistan has developed TEVTA Vision 2023 that entails on Quality Demand Driven Skills & Economic Opportunities for Creating A New Skill Ecosystem for TVET Sector of Punjab at par with International Standards.
CMs Hunarmand Nojawan Program will provide quality demand driven skills to an additional 100,000 students annually. This Policy initiative has Placement Agreements of 60,000+ Students through Public Private Partnerships.
TEVTA initiated its E-Learning Program in the field of E-Rozgar Graphic designing and Web development as well as virtual assistant (Amazon, Ebay, etc). Through This Act P-TEVTA will Provide Students Approximately 50,000 Job Opportunities in near term.
In this E learning Program 16200 students will be provided free of cost online training as well as employment opportunities with an economic potential of minimum of 300 dollars on e-commerce platforms such as amazon, eBay etc.
Hits: 17