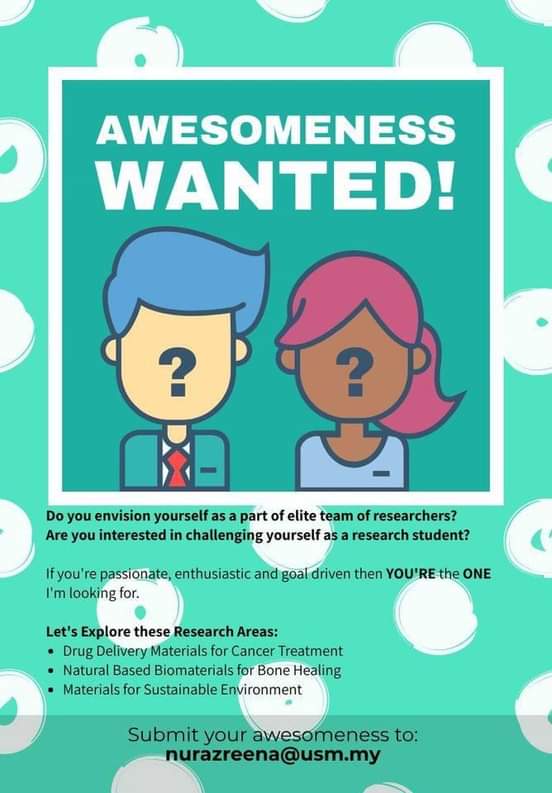 Postgraduate Opportunity @ USM Malaysia
Location: School of Materials and Mineral Resources Engineering, USM, Nibong Tebal, Pulau Pinang.
Research Area: Natural based bioceramics/ biopolymers for biomedical applications.
Requirements:
Degree in Materials Engineering or Science or Biotechnology (minimum CGPA 2.75 or equivalent)
Proficient in written and spoken English
Enthusiasm, able to work independently and in group, passionate and professional.
Benefits:
Monthly Living Allowance
Opportunity for networking with local and international researchers.
For more information kindly contact me:
[email protected]
Hits: 4