Golden Opportunity – Want to Become Professional Facebook Marketing Expert?and get highly paid job? We are offering Online Exclusive Facebook Marketing Course from Professional Experts, after this course you can also work online as a Pro Facebook Marketing Expert..!
For Apply Visit Link: https://scholarships365.info/exclusive-facebook-marketing-course
Course – Outline: Complete Professional Facebook Marketing Course from Beginner level to Professional Level By Facebook Blueprint certified Ads Expert and lead trainer.
Eligibility: Anyone Can Join.
Duration: 4 Week
Deadline: 19 September, Only Limited Seats, Enroll FAST
#Scholarships365 #FacebookMarketingCourse #Freelancing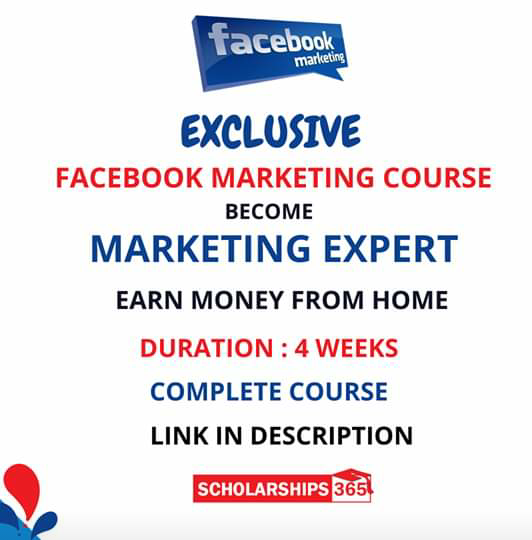 Hits: 5